Granada Glazing Ltd
Granada Glazing seeks clarification on secondary glazing in Green Homes Grant Scheme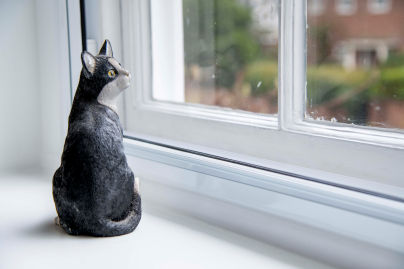 Granada Glazing is seeking clarification on whether secondary glazing is included in the Government's recently announced £2 billion Green Homes Grant Scheme aimed at improving the energy efficiency of homes in England, at present.
The secondary glazing specialist has written to the Prime Minister to ask why the secondary glazing element is not mentioned in the Government document, yet other energy-saving measures like double or triple glazing are included.
"For listed property owners and those whose home is in a Conservation Area, or if the building has period windows that the owner wishes to keep, these windows are likely to be single glazed. So, you would think they would be eligible for the Grant, given the proven thermal benefits of secondary glazing in reducing heat loss by 60%," says Mike Latham from Granada's Commercial Sales.
"For property owners who do not want to change those windows or cannot change them due to planning restrictions, the only solution is a cost-effective secondary glazing system that sits inside the primary windows and matches their sightlines. This provides similar benefits to replacing the windows with double or triple glazing, but crucially means they keep the original features and unique character of the building."
Granada Glazing is calling on the Government to include secondary glazing in the Grant scheme that would help tens of thousands of owners of listed and period properties to improve insulation and lower energy bills, as well as support jobs in the UK glazing manufacturing sector.
Mike adds: "We were surprised that the scheme's eligibility criteria was so narrow. Secondary glazing must be included, otherwise you preclude a whole tranche of people who are eligible for the scheme, but because their buildings fall under other regulations – listed and conservation areas – local planners will not allow them to replace their single-glazed windows with modern ones."