Euramax Solutions
Euramax continues Secure by Design membership
Product range approved by national police security initiative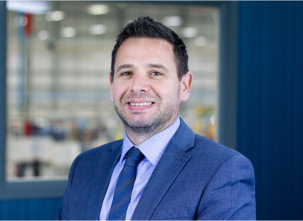 Leading PVCu windows and doors manufacturer, Euramax, has reconfirmed its membership of the Secure by Design (SBD) organisation. SBD, the official national police security initiative, tests and certifies a range of products to a set security design and manufacturing standard and aims to achieve sustainable reductions in national crime rates.
Created in 1989, the SBD not only seeks to reduce crime rates, but also supports in raising the standards in product manufacture to help further increase security and safety for home and building owners. Tested products include doors, windows, locks and walling systems, and only products that meet the SBD security requirements are certified and approved.
Euramax, which has manufactured PVCu windows and PVCu and composite doors for over 60 years, has received approval from SBD for both its Eurologik 70 door and window range. The products have been tested to the recognised security standard in a test laboratory as well as being certified for quality.
"Receiving continued recognition for the safety and security of our products is hugely valuable not only to us, but our customers too," explained Nick Cowley, managing director at Euramax. "All of our products undergo thorough testing and quality controls before leaving our facility and being approved independently by SBD demonstrates that we take security seriously.
"Working across a number of industries, including the homeowner, DIY and modular construction sectors, means that we never really know the exact final location for many of our products," Cowley added. "However, receiving the approval from SBD means that regardless of the installed location, our customers can be assured that the product they have selected is of the highest security standard."
"Secured by Design works to improve the security of buildings and their immediate surroundings to provide safe places for people to live, work, shop and visit," explained Alfie Hosker, Secured by Design senior development officer.
"Membership with SBD recognises that products not only have been tested to relevant security standards, but are also fully certified by an independent third-party certification body accredited by the United Kingdom Accreditation Service (UKAS)," Hosker added. "Euramax has met the rigorous police security requirements and I am pleased that it continues to reaffirm its commitment to safety and security."
Euramax is also members of the Made in Britain and Modular Portable Building Association (MPBA), as well as being British Standards Institution (BSI) approved and ISO9001 and ISO4001 certified. It operates from a 205,000 sq. ft, state-of-the-art manufacturing facility and manufactures over 3,300 products per week.
Since the founding of SBD, more than one million homes have been built to SBD standards and there has been an overall reduction in property crime by 60 per cent.