Euramax Solutions
Top three DIY trends for 2020
~ Exploring how structure, colour and design will change ~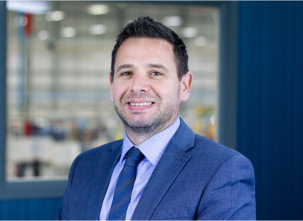 From patterned carpets and gaudy wallpaper, to lava lamps and skirted tassel furniture — our homes have changed dramatically since the 1990s. Style trends are constantly changing and 2020 will be no exception to the 'out with the old, in with the new' mantra. With £55 billion expected to be spent on home renovation projects in the next year, the industry must make sure it stays ahead of the curve. Here, Nick Cowley, managing director of PVCu and composite window and door manufacturer Euramax, looks at three upcoming trends in home renovation.
In 2013, only three per cent of millennials chose to renovate their homes instead of relocating. However, this figure has rocketed in recent years, with one in four people now choosing to renovate over relocate. As well as the inflation of house prices over the years, there is also growing fascination for 'do it yourself' (DIY) projects, encouraging people to upgrade their homes. But what will this mean for the next decade of home design?
Structure
Homes are no longer restricted to just four walls. To expand without relocating and to add individuality to a building, more people are opting to extend their current homes.
Now that homes can be extended without requiring planning permission, we can expect more extensions in the upcoming year. For instance, it was announced in 2019 that semidetached and terraced houses can be extended up to four meters high by six meters without permission, while detached homes can be extended by up to four metres high by eight meters.
The removal of planning permission for these types of homes has great appeal for homeowners who desire to create their dream home without being restricted by rules and regulations or without having to spend more money than they can afford.
The appearance of homes in 2020 will also be changed by the addition of structural curves and arches. As many continue to lust after open plan designs, curved and arched doorways, hallways, windows and walls will increase the space in a room, while adding a delicate touch of soft feminine lines to any property.
Colour for 2020
It's not just the structures of homes that's predicted to change. Pantone's colour for 2020 has recently been revealed as Classic Blue — a colour that represents harmony, safety and stability. This dark, classic and sophisticated colour will add striking features to any home and doesn't only need to be confined to the walls.
Although 2019 saw a huge demand for grey windows and doors, 2020's colour trends will make a bold break away from this neutral tone. Upgrading windows and doors with more colourful options is an easy way of making a colourful statement without needing to dig out the paintbrush.
Simple style
Another trend expected in 2020 is simplistic, modern design for kitchens and bathrooms. Simplistic design includes open plan spaces, with clean lines and minimal ornaments and decoration. To incorporate this trend into a home even more, opting for classic flush sash windows — like the ones available to buy from Euramax — can add effortless simplicity to a home.
Additionally, research has shown that by renovating a kitchen, it can increase the value of a property by five and a half per cent, and a new bathroom can increase the value by around two and a half percent. As well as saving money, adding modern style and personality, a home renovation can continue to benefit property owners even when they decide it's time to put their home on the market.
While skirted tassel furniture is now a distant memory, we'll be saying hello to modern styles such as arched doorways, blue features and new bathrooms in 2020. As more people take on home renovations themselves, industry leaders need to keep on top of these trends to make sure they can meet the demands of their customers.