MBA Associates Limited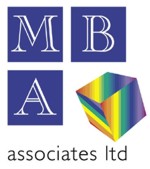 Letter to the Editor Betting the Farm
A True ERP solution without 'Betting the Farm' and ditching your window fabrication software
Dear Ian
It's a dilemma we've seen in successful growing manufacturing and sales organisations
Your business has grown and needs integrated systems - one set of data from Prospect to Invoice and Customer Care
You need Joined up systems that don't rely on constantly re-keying the same information (or what you hope is the same !)
Spreadsheets and separate pieces of software that don't talk to each other are costing you hours of labour and mistakes and make you look less than smart to customers
Reporting that requires hours of work as well
Answering simple customer questions involves a hunt for information (or a guess!)
CRM that's not joined up
BUT - you have well developed industry software that is great at producing bills of materials and you've invested in it over the years, what's more your customers use it for remote ordering and it places your glass orders. Ditching it would truly be BETTING THE FARM - a huge project and a major risk!
MBA working in partnership with a truly sector leading Microsoft Partner who has leading edge implementation methodology have together successfully installed Microsoft Dynamics 365 and linked it to Window Designer to give a truly integrated software solution across the whole of our client's business.
Digital Transformation isn't a one-size-fits-all operation. With a World Class Microsoft Partner and MBA working together to build a solution that fits the business and is fit to last, our client's Digital Transformation was smooth, cohesive and effective.
Contact us for more information and a free confidential consultation
Regards
The MBA Team