MBA Associates Limited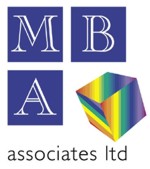 A Window into Digital Transformation with QUANTIQ and MBA
Our clients have been ambassadors of home transformations for over 35 years. Not only do they offer the very best in service and an unparalleled product range of windows and doors, but they also manufacture their own products; uniquely positioning them to guarantee both quality and affordability.
With that success comes business growth. Supporting the business's growth required a scalable solution with a core finance platform. They were looking for something which could streamline and enhance processes, replacing the combination of systems they were relying on.
In the quest for a more cohesive, streamlined system they connected with QUANTIQ and discovered Dynamics 365. Working with QUANTIQ, a solution built on Dynamics NAV purely with Microsoft Dynamics would prove to be the answer. A modern, scalable and flexible strategic solution, giving them enhanced financial management and reporting across the business.
To make the most of their new solution, MBA and QUANTIQ formed a partnership, with MBA able to create some unique developments to work in tandem with NAV. MBA are a specialist consulting business that focusses on the building products sector; specifically, windows, doors, curtains and walling. With many years' experience working with clients in this sector, MBA are extremely adept at improving their clients' efficiencies and customer service, as well as reducing costs.
To allow the client to link NAV to their Window Designer, MBA created custom tables to match the NAV format and act as a trigger to populate the Window Designer when a job was saved. This enabled and speeded up the interactive connectivity between NAV and the client's Window Designer, saving them time and mitigating potential future issues.
What's more, where some parts of their Window Designer didn't match the manufacture codes, any communication issues between NAV and the Window Designer were eliminated. MBA created a transition table to sit in between NAV and the Window Designer to translate the codes between the two pieces of software at database level, and even built a user interface so that the client could edit these codes if they needed to.
Digital Transformation isn't always a one-size-fits-all operation. With QUANTIQ and MBA working together to build a solution that fits the business and is fit to last, our client's Digital Transformation was smooth, cohesive and effective.