The Georgian Bar Company Ltd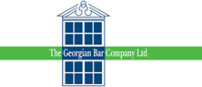 Roseview Windows brings innovative designs with Georgian Bar
The UK's leading window manufacturer of PVCu sash windows, Roseview Windows says astragal bar from The Georgian Bar Company is its number one choice. Manufacturing around 600 windows a week from its busy factory, the highly successful company understands the importance of design.
The two companies work closely to bring the very latest in style for windows being installed into both traditional and modern homes. "We continue to innovate designs to bring sash windows bang up to date," says Willie Kerr, Managing Director at Roseview Windows. "We don't stick to just squares, we create all sorts of designs for customers. Thinking differently with the design uplifts replacement heritage windows into something that's highly desirable for all properties."
Roseview manufactures three brands of sash windows using two window systems, and when it comes to astragal bars there's only one it chooses for its top window designs – The Georgian Bar Company. Ultimate Rose offers customers the very best in quality and styling, as Roseview's top selling brand it has proven to be very popular.
Willie adds: "Georgian Bar Company astragal bars are a significant part of the design and more than 70 percent of sash windows from Roseview include them. We offer elegant styling for traditional properties and often recreate the exact look based on the timber windows being replaced. This means there's no compromise, as they are getting all the modern benefits of top-performing, energy-efficient and high security windows. But we don't just work in the heritage sector. A large proportion of our windows end up in new build homes because housebuilders can create an individual style on an estate by installing stunning windows. British homebuyers want the convenience of a new home but still want the traditional elegance.
"It's thanks to The Georgian Bar Company's clever design that Roseview Windows can create such amazing features with astragal bars in both traditional and modern homes."