Glass and Glazing Federation(GGF)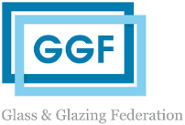 Dr Bernard bows out
The GGF is bidding farewell to one of its longest serving members and greatest technical contributors, as Dr Bernard Lowe has decided to retire after 58 years in the industry.
Bernard started his career in the industry in 1960 working for Bostik where he was responsible for developing sealants for insulating glass units. During this time he became a qualified chemist and his career of 28 years with Bostik saw him gain a doctorate in adhesion science and become a Fellow of the Royal Society of Chemistry as well a Fellow of the Institute of Materials, Minerals and Mining.
In the mid-seventies Bernard started to attend meetings of the Insulating Glass Association (the forerunner/ predecessor of the GGF). Bernard was active with the Glass and Glazing Federation from its very start in 1977 and worked on the GGF's original technical documents including the glazing manual.
Bernard became a GGF board member when the GGF was established as a limited company in 2000 and continued until 2013.
He has chaired the Glazing Components Group, the GGF Standards Committee and the GGF Midlands Region and has worked on the GGF General Council and Regional Representatives Committee as well as serving the GGF Glazing Executive for almost 25 years.
His work for the GGF also stretched to acting as a technical consultant serving on various working parties and international committees with BSI, ISO and CEN in his illustrious industry career.
As a Board Member, Bernard oversaw and supported the GGF's growth strategies that saw the Federation go from being a trade body to a Group of commercial companies focused on serving the industry on many fronts.
Amongst his greatest achievements for the GGF are the chairmanship of the GGF Standards Committee and consequent guidance in developing the standards for insulating glass manufacture; working on the British Standard BS5719 prior to the European Standard EN1279 from 1988-92 and its subsequent revision in 2004.
In 1999, Bernard established his GBL Consultancy business which has been a resource the GGF has used for almost twenty years.
On Bernard's retirement tributes were paid by GGF Members and Staff.
John Agnew, GGF President commented "We have appreciated Bernard's guidance and wisdom over the many years. He has helped to advance the industry and the GGF taking on difficult subjects and projects with great passion and applying his expertise to find solutions. I wish him well for the future."
Steve Rice, GGF Director of Technical Affairs added, "I have worked with Bernard for over 30 years and his technical knowledge and contribution to the industry is second to none. He has helped make the GGF library of technical publications one of the best sources of information in the industry. May I take this opportunity to offer sincere thanks and wish him a very happy retirement."
Tony Smith, Chairman of the GGF Glazing Executive, delivered a fitting presentation at Bernard's last GGF meeting on 22 November and said, "Bernard's contribution to the GGF and the industry cannot be overstated. On behalf of all connected to the GGF, I thank him for everything he has done for us and wish him all the very best for his retirement."
On his retirement, Bernard commented, "My thanks go to all my fellow Members and the GGF Staff who have helped me during my time in the industry. I have thoroughly enjoyed my career and being part of the GGF has been a great journey, full of many technical achievements and memorable occasions. Thanks also to my fellow Chairmen for the presentations and gifts which were a great surprise. I wish everyone who is part of the GGF all the best for the future."