The Georgian Bar Company Ltd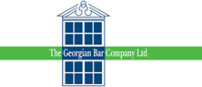 Nationwide says new build loves Georgian Bar
"Between 40 and 50 percent of windows we install include a feature bar from The Georgian Bar Company," says John King, Director at Nationwide Frame Services (NW) Ltd, specialists in newbuild manufacture and installation of windows and doors. "It's a popular addition for housebuilders like Morris Homes and David Wilson who offer the extra styling on windows across all their sites."
Nationwide Frame Services and The Georgian Bar Company have worked together for more than a decade, and it's a partnership that has stood the test of time. "The service we get from Georgian Bar is second to none and Phil will drive over to us at the drop of a hat if we need something! He has even been known to come with us to present samples to customers.
"With such a big proportion of windows being specified with Georgian bar, it's an integral part of our business. We offer different configurations using the patented clip-on system from the traditional styling of Georgian squares, to Georgian crosses, that divides panes into four, and a simple elegant single horizonal bar. Morris Homes, one of our regular customers, has a signature sunburst style within an oversized arched window which is very popular."
The new build specialist supplies major housebuilding sites between Birmingham and Carlisle from its North West base in Chorley. Its 87-strong team includes 14 installation teams and five service engineers to ensure everything on site is spot on.
"We glaze our windows in the factory," adds John. "Which means we also factory fit the feature bars. It reduces the work we do on site and Georgian Bar guarantees a perfect finish, every time to enhance the look of new homes."