The Georgian Bar Company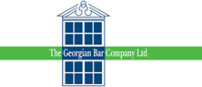 KÖMMERLING s new window with Georgian Bar
"Window design has never been more important to homeowners," says Brian Macdonald, Sales Director at KÖMMERLING. "KÖMMERLING has developed its new window to bring the very best aesthetics, and an integral part of the design is the astragal bar from Georgian Bar Company."
The two companies have worked together for more than a decade. "The Georgian Bar Company's products are tried and tested on our windows," adds Brian. "They don't fall off which means our customers don't get any call backs and they can offer them with confidence. It's why we promote them in our brochure, and they're available across our whole range of windows in all the colours.
"We talked to Philip Dewhurst Jr early in the design process of the new window, and he's been of great assistance to us. He knows the product inside out, and he knows how to make it work for our customers.
"We are very happy with the final design of the System 76 new flush casement and casement windows. They are high-performance windows, full of innovation. It's based on KÖMMERLING's principles of quality, from the compound to the finished windows. System 76 is designed for both traditional and modern properties and will come in a range of stock colours including contemporary greys. The Georgian Bar is a stand out feature that complements the new window."
The new window is being launched by KÖMMERLING at FIT Show 2019 on the profine Group stand N30 at the NEC from 21 to 23 May.