Business Micros (Aluminium) Ltd
A helping hand for BM Aluminium s helpdesk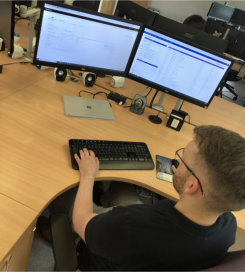 BM Aluminium's customers are benefiting from its investment in a new SharePoint intranet platform.
The Tewkesbury based LogiKal software specialist has very much made the Microsoft product its own and has adapted it to track and monitor all of its helpdesk calls.
This is enabling BM Aluminium to analyse patterns and trends in the 100-150 calls it receives per week and respond more quickly and effectively than ever before.
Technical Implementation Manager Perry Mace explains: "We are logging all of the calls under specific categories now so that we can pull off reports at any time and see whether there are issues with LogiKal which are common to lots of customers, or a single customer who might be repeatedly struggling with a particular problem.
"Then we are addressing those straightaway, either by sending out emails to explain common issues or inviting individual customers in for dedicated training, which in many cases will be free.
"With more than 130 separate customers using the helpdesk every week, we can now spot problems as soon as they arise and try to resolve them before they impact on their businesses or efficiency."
The SharePoint analysis is also being used internally to share best practice and continually improve the performance of the BM Aluminium support team.