Swisspacer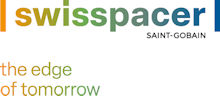 Spot the SWISSPACER lorry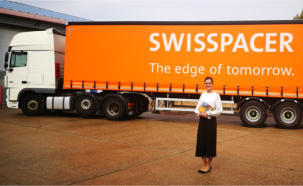 Following large investment in its UK Hub in Milton Keynes, SWISSPACER has recently upgraded its delivery vehicles with new branded livery. The new livery, in unmissable SWISSPACER orange, will make deliveries of warm edge solutions across the length and breath of the UK.
John Cooper, Commercial Director at SWISSPACER comments: "The new lorry livery is just the latest in a series of SWISSPACER's UK investments, and complements our new Hub with meeting spaces, warehouse and offices.
"SWISSPACER will now stand out even more, and the 'Edge of Tomorrow' messaging is now impossible to miss!"
SWISSPACER supplies direct customers and approved stockists with thousands of metres of warm edge spacer bar a year, available in 19 widths and 17 colours, as well as a heritage Georgian bar option.