The Georgian Bar Company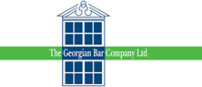 Georgian Bar launches Stateside
For anyone that knows Philip Dewhurst Jr, Commercial Director of The Georgian Bar Company, his love of travel won't come as a shock. But it's not all play and no work, because his stateside trips have now culminated with an impressive launch of a new product 'WINtek' through extrusion & distribution partner US Polymers Inc.
"WINtek is a new Vinyl SDL Grid system created and patented for the US market," says Philip as he explains the differences between windows in the UK and the US. "US windows on the whole don't have gaskets, so we created a specially designed stainless-steel clip that fixes the bars in place. We had to re-engineer the bar clips from 1.1mm thickness used in the UK to a miniscule 0.2mm."
This new product has passed the American Architectural Manufacturers Association's stringent tests."When they say it needs to be hurricane proof at 50 storeys, they mean it!"
The Georgian Bar Company first started going to Glass Build America in 2014. "There was immediate interest in our product," adds Philip. "We could also see that we needed to create a new product to suit windows in the US. At subsequent exhibitions we were able to show the prototypes, which meant we were gaining more interest in the products from system companies and large fabricators."
US Profiles is a custom extruder of vinyl profiles within the US Polymers family of companies. Products range from window shutters to plastic decking and sheds. It boasts being the largest supplier of sheds to Home Depot. One of USP's subsidiaries Duramax is the official distributor of WINtek to 50 states, based in Montebello, East Los Angeles. The test runs for extrusion using tooling owned by Georgian Bar Company have been completed, and USP is now geared up for mass manufacture.
WINtek will be available in white, clay and beige, the most popular window colours in the US. The clever stainless-steel clips keep the grids in place, which is a critical improvement for the North American climate.
"While this is a huge company in the US, it's also a family business like ours. In fact, my dad Philip Sr. dealt with Harout Ohanesian in Dubai 20 years ago, and I'm dealing with his son Viken in the US. We didn't have a clue when we first started working together, it came out recently during a meeting. Since finding out, our relationship has become even stronger.
"Initial interest has been phenomenal. We now have 30 window manufacturers from Boston to Beverly Hills trialling the products. Some US fabricators can produce 10,000 to 75,000 windows a day, so switching products doesn't happen overnight."
It's not just America that's on the hit list for the re-engineered product. During December 2017, at the Canadian WinDoor Show in Toronto there was fantastic interest in WINtek. It also scooped top prize for the Best New Product at the show. Philip says he was taken aback by the win, however he was very happy because it showed that the judges saw the ingenuity and the potential for the product.
The next exhibition is Glass Build America 2018 in Las Vegas. "It will be the first exhibition where the new products will be offered fully to the US market. It already looks like it will be a superb show for us, and we are talking to a lot of companies interested in seeing the product for themselves," Philip says.
But it won't be all work and no play for Philip and the team. True to Georgian Bar's style, there will be time set aside to celebrate with a glass or two of Champagne with companies that have already switched to WINtek.