Glass and Glazing Federation(GGF)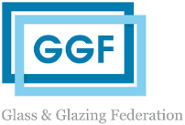 GGF welcomes new Project Manager
The Glass and Glazing Federation (GGF) is delighted to announce the appointment of Maruf Ahmad as the Group Project Manager for all commercial companies within the group.
In 2010, Maruf graduated from Queen Mary University of London achieving a BSc in Information Communications Technology in the Business Environment, then started his first role as a Project Support Officer at Lloyd's Register and developed his project management skills extensively. With a positive and driven attitude, Maruf has gained valuable experience delivering strategic business change projects, data migration, procurement implementations, property moves and business improvements utilising Lean Six Sigma methodologies.
On taking up his new role Maruf said, "It seems like a really exciting time to be here, as there is a lot of positive change happening within the business. There are many good ideas and business needs that require being structured and prioritised correctly and I'm looking forward to delivering various projects."
The tech-savvy individual is very much skilled in risk management, planning, communicating with key stakeholders at all levels of the organisation and managing virtual project teams. He is passionate about learning and obtaining further qualifications within his field.