Deceuninck
Vintage adds Deceuninck to its range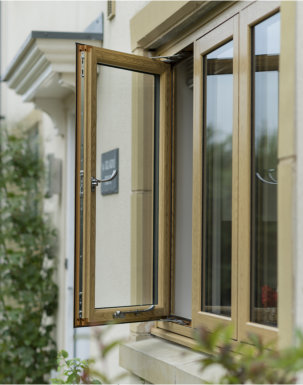 Vintage UPVC Products is one of the latest fabricators to join Deceuninck. Vintage, part of the Windoormate Group, chose Deceuninck for its #BestInClass products and unrivalled colour capabilities.
Company Director Gareth Guy explains: "We've noticed huge demand for heritage-style windows, predominantly in colour. Colour and heritage go hand in hand. We chose Deceuninck because its Heritage Flush Sash window is the perfect addition to our portfolio, and the choice of colours from stock is unbeatable. It means we don't have to stock colour ourselves because we know that whatever we order will be with us by the next delivery."
Vintage started fabricating Deceuninck in 2017 and has been delighted with the product range and service. Gareth adds: "Our transition to Deceuninck went very smoothly. The Deceuninck team was fantastic – they came in and sorted out the tooling, so we didn't have to do anything.
"We've been very impressed with the quality of Deceuninck's products. I've been in the business for over 35 years and the profile is excellent. We've had fantastic feedback from our installer customers too – everyone loves the profile. We can't fault Deceuninck's service. Deliveries are always on time and the team is in regular contact to make sure everything's running smoothly. Deceuninck is a great company to work with!"
Vintage is based in South Wales and supplies windows and doors to the trade in South Wales, the South West and along the M4 corridor. The company has built its reputation on high quality products with a friendly, approachable service.