Conservatory Outlet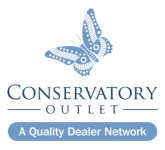 Conservatory Outlet Take On 10K
A team of employees from the leading UK Manufacturer, Conservatory Outlet, have completed the Wakefield 10K run, raising money for a local charity.
The team of five, Nikki Lewis, Andy crozier, John Garside, Jane Hodgson and John Osbourne, volunteered to run the 10 Kilometre distance, raising money for local charity, Wakefield Hospice whilst proudly showcasing their employer by competing Conservatory Outlet Branded T-shirts.
The Wakefield 10k Road Race is organised annually for and by Wakefield Hospice, with the aim to raise as much as possible for patients and their families living with an end of life diagnosis, 2018 marks the first year that the Conservatory Outlet employees had come together to enter a team.
Raising around £200 for the charity, the Conservatory Outlet Employee's completed the race, 24th March 2018, with the some even finishing in under an hour.
Conservatory Outlet Managing Director Michael Giscombe said 'It is truly great to see our employees pull together as a team and raise money for a local charity. The suggestion was made by Nikki Lewis in our Marketing Department, and the idea was consequently supported by everyone.'
'We fully back staff who recognise that we can use the people power Conservatory Outlet to do great things, and therefore we have consequently donated the race entry funds to support those taking part in the race so that they could concentrate on raising as much money for the charity as possible. We're really proud of what the group have achieved'.