Glass and Glazing Federation(GGF)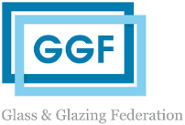 Regalead Sponsors British Reception At Fensterbau Frontale
Join us on the UK Pavilion for "An Afternoon G&T" sponsored by RegaLead
The GGF is delighted to announce that RegaLead will sponsor the British Reception – "A Very British Afternoon G&T" on the UK Pavilion (Hall 4a Stand 305) at Fensterbau Frontale 2018.
RegaLead, Europe's leading colour experts and paint manufacturers for the glass and glazing industry, who are also one of 12 co-exhibitors on the UK Pavilion, will be showcasing their cutting edge ColorSpray Aqua glass and PVC-U paint technology.
Guy Hubble, Joint Managing Director commented on the sponsorship of the British Reception, "We are delighted to be sponsoring the British Reception at Fensterbau. It promises to be a unique event that will promote our brand to both international and UK visitors to the UK Pavilion."
The GGF and all the co-exhibitors are now all set for an extremely busy week (21-24 March) at Fensterbau Frontale, the world's largest window exhibition held every two years in Nuremberg, Germany.
With 200 square metres showcasing the best of British, the GGF is hosting the UK Pavilion, taking the theme "Britain Means Business" to the international industry and bringing together 12 prominent UK brands who will be presenting and demonstrating their latest products and services. The British Reception An afternoon of G&T" will provide the ideal networking platform for visitors to Fensterbau to meet some of the best British companies in the industry.
The British Reception will take place on Thursday 22nd March starting at 2.00pm to 6.00pm at the UK Pavilion Stand 305, Hall 4a for more information please contact the GGF marketing team by email marketing@ggf.org.uk.