Glass and Glazing Federation(GGF)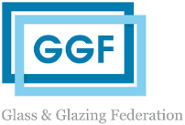 Britain Means Business At Fensterbau
Visit the UK Pavilion at Fensterbau Frontale 2018
The GGF is all set for an extremely busy week (21-24 March) at Fensterbau Frontale, the world's largest window exhibition held every two years in Nuremberg, Germany.
With 200 square metres showcasing the best of British, the GGF is hosting the UK Pavilion, taking the theme "Britain Means Business" to the international industry and bringing together 12 prominent UK brands who will be presenting and demonstrating their latest products and services. One of the key features of the UK Pavilion is the British Reception which is sponsored by RegaLead, Europe's leading colour experts and paint manufacturers for the glass and glazing industry. RegaLead is one of 12 co-exhibitors on the UK Pavilion and will be showcasing their cutting edge ColorSpray Aqua glass and PVC-U paint technology.
The 12 co-exhibitors on the UK Pavilion are:

Clearview Magazine www.clearview-uk.com www.lockex.org.uk
FIT Events www.fitshow.co.uk
Glazpart www.glazpart.com
GQA Qualifications www.gqaqualification.com
HOPPE UK www.hoppe.com
The Jackloc Company www.jackloc.com
Made forTrade www.madefortrade.co
Reddiplex www.reddiplex.xom
RegaLead www.regalead.co.uk
RITEC International www.ritec.co.uk
Roseview Windows www.roseview.co.uk
Window Ware www.windowware.co.uk
Have "An Afternoon G&T" at Fensterbau Frontale
All UK visitors are cordially invited to visit the UK Pavilion Stand for a very British afternoon of G&T with nibbles and to network with the Best of British!
British Reception – Sponsored by RegaLead, Hosted by GGF
Thursday 22nd March, 2.00pm – 6.00pm - GGF UK Pavilion Stand 305, Hall 4a
We look forward to seeing you at the British Reception on the GGF UK Pavilion Stand!
GGF UK Pavilion, Stand 305, Hall 4a
FENSTERBAU FRONTALE, Exhibition Centre, 90471 Nürnberg, Germany
Show Times
Wednesday 21st March, 10am – 6pm
Thursday 22nd March, 10am – 6pm
Friday 23rd March, 10am – 6pm
Saturday 24th March, 10am – 5pm
About Fensterbau Frontale
Fensterbau Frontale in Nuremberg is one of the world's leading trade fair for windows, doors and facades, their associated technologies, components and assemblies as well as associated equipment and services program. Together with the Holz-Handwerk, there are more than 12,000 exhibitors representing more than 40 countries and 110,000 are key decision making visitors from the Fenestration industry.