Glass and Glazing Federation(GGF)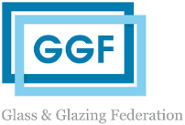 GGF appoints Shaun McAllister as new managing director
The Glass and Glazing Federation (GGF) is pleased to announce the appointment of Shaun McAllister as managing director as the Federation continues to build its senior management team.
With over 30 years' experience in the home improvement industry, Shaun brings to the Federation a wealth of knowledge and core industry experience.
Shaun has been associated with several glass and glazing companies including G.F Kite, Weatherseal, Mumford and Wood, and the Anglian Group.
In 1983, Shaun started life in the industry as a fabricator before undertaking numerous roles throughout the fenestration supply chain including working as an Installer, Surveyor, Installation Manager, Divisional Operations Manager, Regional Sales Manager and from 2007 to 2016 as Conservatory Director at the Anglian Group.
On his new position, Shaun commented:
"This is truly a unique and exciting industry and it's a privilege to able to represent the GGF Membership as Managing Director. I am thoroughly looking forward to working with the GGF staff and current members to continuously improve the GGF services and membership benefits."
Best known for his work with Anglian Group, Shaun started with Anglian Windows as a commercial installer in 1991 before becoming a surveyor and then Installation Manager. In 1994, he became a Depot Installation Manager responsible for revenues of over £6m per annum. In 2000, as Conservatory Manager, Shaun helped establish Anglian's first dedicated Conservatory Installation Centres based in Basingstoke and Crawley. In 2003, he became Anglian's National Conservatory Manager responsible for conservatory revenues of over £80m per annum. In 2006, he moved to a Divisional Operations Managerial role responsible for Installations across the South West of England.
In 2007, Shaun fleetingly left Anglian to join Mumford and Wood where he established their installation division only to return to Anglian in 2008 as Conservatory Director where he headed up the Conservatory, Driveways, Garage Conversions, Flat Roofs and Solar Products divisions.
Most recently Shaun has undertaken secondments within Anglian as diverse as Regional Sales Manager for the South East to overseeing the integration of a new survey and manufacturing software system.
Shaun joins the Federation at an exciting time with a new senior management team and improved infrastructure that will see the GGF work closer with its commercial subsidiary companies for the benefit of all connected to the GGF.