Consumer Credit Solutions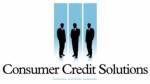 Glass Glazing companies could be better off offering finance to customers than taking payment by credit card
UK businesses will be banned from charging fees when taking payment by credit or debit card from early next year. At present, businesses are allowed to charge customers what it costs to process payments, typically around 2%.
However, under the new legislation, which comes into effect on 13th January, customers can no longer be penalised for choosing to pay by card. Effectively all surcharges are banned and businesses can't pass on any associated costs.
Alex McCulloch, Head of Business Development at Consumer Credit Solutions, believes this change in the law could impact how some companies choose to take payments in the future.
He commented: "Instead of simply absorbing the 2% cost on credit card charges, it may be better for companies to offer customers an alternative payment method. For example, at CCS we can provide a 'Buy Now Pay Later' finance product that gives customers up to 12 months to pay for their goods, and provides similar consumer protection, for the comparable cost of retailers' credit card fees.
"It's also worth noting that credit card interest rates are currently at a ten-year high, with the average having a 23% APR. This is higher than many 'Buy Now Pay Later' finance offerings which can start as low as 9.9%."
Alex added: "From our lenders' research we know that finance messages attract more customers and increase order values; and having the ability to market goods as 'buy now with nothing to pay until 2019' is an especially powerful differentiator in very tough market conditions.
"When it comes to customer payments, in any form, fees or surcharges can't be avoided and clearly businesses are not going to completely stop taking credit cards. However, it's well worth businesses re-evaluating whether you can give you and your customers a better option for similar costs."