MBA Associates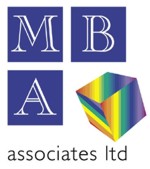 MBA Associates is pleased to congratulate Masterglaze on it s acquisition of Advanced Building Plastics
Masterglaze Ltd the specialist window and door trade counter network part of Burles Group plc is pleased to announce the acquisition of Advanced Building Plastics Ltd's operation based on the South Coast.
Advanced Building Plastics was started and built by Paul Diment who was a Director of Freefoam before starting his own venture. The company had grown quickly and profitably but Paul wanted the cut and thrust that comes from being a part of a larger organisation. Commenting on the sale Mr Diment said " The approach from Burles Group and Masterglaze through MBA was one that crystallised my desire to play an important part in a larger organisation again and I am excited about joining my business with that of Burles Group and taking an appointment within Masterglaze to drive the business forward"
Doug Richardson General Manager of Masterglaze said" This is an exciting development for us, I am very pleased to welcome Paul in to the business, his experience drive and enthusiasm matches ours and the addition of Advanced Building Plastics is in line with our strategy of expansion of the brand and the branch network.
Burles Group and Masterglaze were advised by MBA Associates Ltd, MD Chris Ball commented " Masterglaze is a very proactive and vibrant company to work for and we are pleased to have played our part in this deal"